Small Business Products
Enterprise Products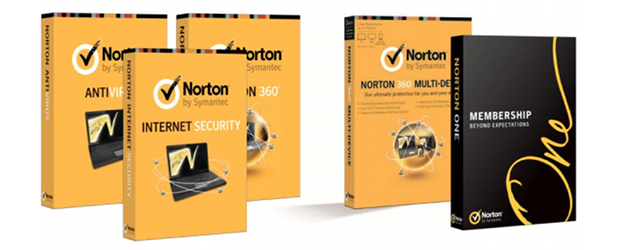 Protection Suite Small Business Edition
Endpoint Encryption
Advanced Threat Protection
Advanced Threat Protection Email
Advanced Threat Protection Network
Desktop Email Encryption
Email Security.cloud
Endpoint Encryption Device Control
Endpoint Encryption Removable
Storage Edition
Intelligent Endpoint
Mail Secuirty for Domino
Mail Security for Microsoft Exchange
Messagin Gateway
Mobile Suite
Web Gateway
Web Security.cloud
Endpoint Protection Small Business Edition
Asset Management Suit
Client Management Suite
Deployment Solution
Ghost Solution Suite
IT Management Suite
Patch Management Solution
Server Management Suite
ServiceDesk
Workspace Streaming
Workspace Virtualization
App Center Enterprise Edition
Mobile Suite
Sealed Program
AdVantage
Authentic Document IDs for BREW
AdVantage
Authentic Document IDs for BREW
CI Plus Device Credentials
Certificate Intelligence Center
Certificate Lifecycle Platform
Code Signing Certificates for Adobe AIR
Code Signing Certificates for Java
Code Signing Certificates for Microsoft Authenticode
Code Signing Certificates for Microsoft Office and VBA
Code Signing Certificates for Windows Phone
Code Signing Certificates for Windows® Phone Private Enterprise
Code Signing for Android
Command Line
Control Compliance Suite
Data Center Security
Data Loss Prevention
Desktop Email Encryption
Device Certificate Service
Digital IDs for Secure Email
Email Continuity.cloud
Email Security.cloud
Embedded Security Critical System Protection
Encryption Management Server
Endpoint Encryption
Endpoint Encryption Device Control
Endpoint Encryption Removable Storage Edition
Endpoint Protection
Endpoint Protection Small Business Edition
Endpoint Protection for Windows Embedded
Endpoint Suite
Extended Validation Code Signing
File Share Encryption
Gateway Email Encryption
Intelligent Endpoint
Managed PKI Service
Mail Security for Domino
Mail Security for Microsoft Exchange
Managed PKI Service
Managed PKI for SSL
Messaging Gateway
Messaging Gateway Small Business Edition
Messaging Gateway for Service Providers
Office 365 Solution
Premium AntiSpam
Protection Engine for Cloud Services
Protection Engine for Network Attached Storage
Protection Suite Enterprise Edition
Protection Suite Small Business Edition
Protection for SharePoint Servers
SGC SuperCerts
SSL Web Server Certificates
SSL Web Server Certificates with EV
SSL123 Certificates
Safe Site
Secure Site Pro SSL Certificates
Secure Site Pro with EV SSL Certificates
Secure Site SSL Certificates
Secure Site Wildcard SSL Certificates
Secure Site with EV SSL Certificates
Security Simulation
Shared Service Provider PKI
Signing Service for Java Verified
Symantec VIP
Symantec VIP Access Manager
True BusinessID
True BusinessID Wildcard
True BusinessID with EV
Trust Center Account for Enterprise
Web Gateway
Web Security.cloud


Norton™ Security
Standard
Norton™ Security
Deluxe
Norton™ Security
Premium
Recommended for:
1 PC or Mac
Up to 5 PCs, Macs,
smartphones or tablets
Up to 10 PCs, Macs,
smartphones or tablets
Defends against viruses, spyware, malware and other online threats

Safeguards your identity and online transactions

Utilizes one of the largest global civilian intelligence networks to spot
threats faster

Helps protect your home network with a smart firewall

Comes with always-there customer support provided by Norton experts

Protects better and faster than the competition1

Includes our 100% Virus Protection Promise: From the moment you
subscribe, a Norton expert is available to help keep your device(s)
virus-free or give you a refund2.

Secures multiple PCs, Macs, smartphones and tablets with a single
subscription

Helps you manage protection for all your devices with an easy-to-use
web portal

Includes premium family safety features to help your kids explore their
connected world safely

Automatically backs up your photos, financial files and other important
documents of your choice on your Windows PC.

Includes 25 GB of secure cloud storage for your PC with the option
to add more as your needs change.